Enviroment Menu¶
The following items of the Experiment menu illustrate the order of dependency:
Layers¶
Layers refers to the data group that handles enviromental data. Layer can cover multiple locations and include multiple attributes for data collection.

The following table describes the contents of the Layer window:
| Field | Description |
| --- | --- |
| ID | A unique 'system' identifier of the Layer |
| Layer Name | The user provided name of the Layer |
| Layer Name | The selected LayerType (user defined 'types' for a Layer) |
| Create Date/Time | Create Date/Time of Layer |
Layer page¶
Single Layers can be viewed as a single view which includes a live feed of the average Attribute values from a set time.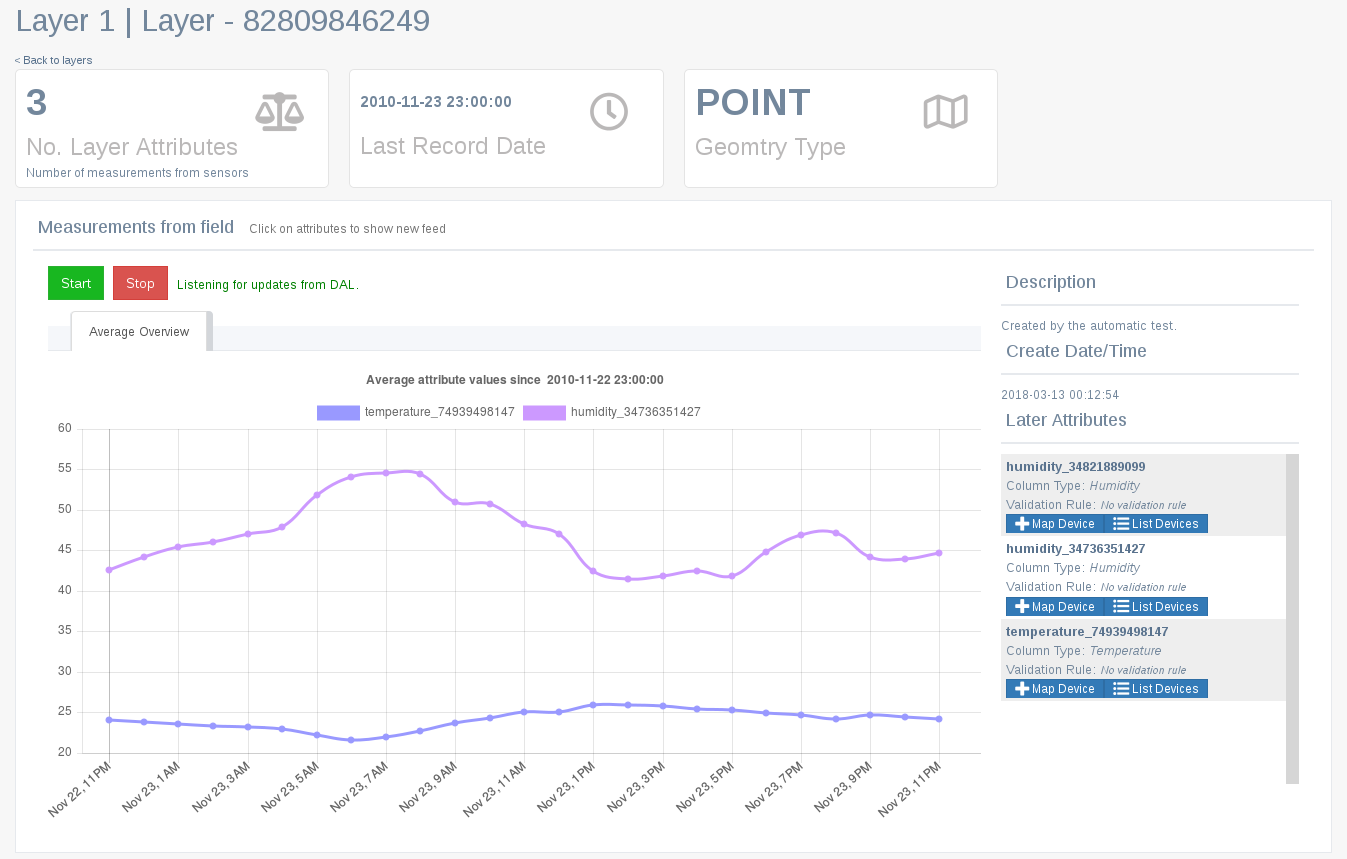 The live feed of the layer data can be started by pressing

(Start) and stopped by pressing
(Stop).
Map Device to Attribute¶
Devices can be mapped to an Attribute. This connects a device (usually a sensor) to a Layer Attribute to essentially specify which device is collecting data for an Attribute.
To map a device to an attribute, press (Map Device) for the appropiate Attribute.

The fields for Map device to Attribute are described in the following table:
| Field | Mandatory | Description |
| --- | --- | --- |
| Device Id | M | Id for device. (Note: this is not to be confused with Device Register Id) |
| Parameter | M | Name of parameter from the device for that attribute |
| Is Active | M | Flag to determine whether mapping is active |